The downtown Village Green of Hyannis, MA will come alive with color, flavor
and music for the
Arts & Craft Festival at the Car Show on the Village Green,
on Saturday, June 17 and Sunday, June 18, 2017.
 

Festival Hours Saturday 10am to 5pm /  Sunday 10am to 4pm 

Over 75 of New England's finest Craftsmen and women will display and sell their American made arts and crafts including Original Watercolors, Fine Jewelry, Quilting, Photography, Pottery, Metal, Blown Glass, Wall Hangings, Folk Art, Soft Sculpture, Leather, Fleece, Clay, Mosaic Tile, Nautical Crafts, Slate, Molas, Felting, Floral, Stained Glass, Country Woodcrafts, Custom Signs, Stone, Pet Treats, Furniture, Candles, Totes, Mixed Media, Soaps, Toys,Wearable Art, Pillow Quilts, Silhouette and more.
Come and sample such gourmet delights as Dips, Jams, Jellies, Cookies, Honey, Wine Slushy Mixes and more.Enjoy live music on the bandstand.
The Hyannis Summer Arts and Craft Festival is Free Admission and held rain or shine.
Friendly Pets on a Leash are Welcome.

The 22nd Annual Father's Day Car Show
hosts an estimated 350 vintage cars
and 50,000 to 60,000 spectators 
along Main Street on Sunday, June 18.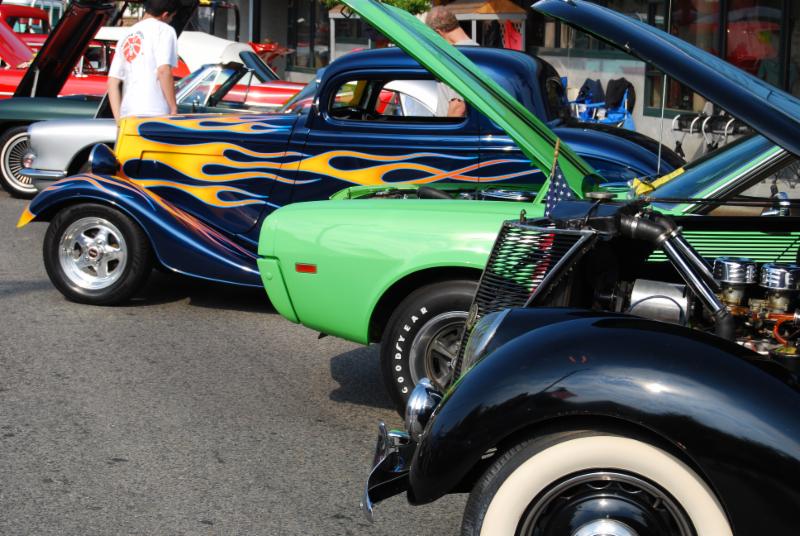 Car Show Sponsored by the Hyannis Chamber or Commerce. Photo Credit Tommy Dott.